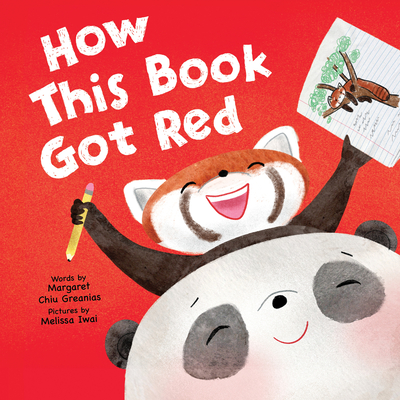 How This Book Got Red
Publication Date:
October 3rd, 2023
Publisher:
Sourcebooks Jabberwocky
Usually Ships in 1 to 5 Days
A book that portrays the importance of there being a book for everyone. Poor Red the Red Panda doesn't see herself in any books; all of the books are about Giant Pandas. So, she decides to write her own book about Red Pandas.
November/December 2023 Kids' Indie Next List
Description
None of the panda books are ever about red pandas!
Red is going to do something about that.
When Red discovers a new book about pandas, she can't wait to read it! Except it's about only one kind of panda, and red pandas are completely left out. Red never gets to read stories about pandas like herself! So she decides to take matters into her own paws and write her own book.
But sometimes Red wonders if the only kind of pandas the world sees are the black and white kind. What if nobody wants to read her book? Red must find the courage to finish her story.
Praise for How This Book Got Red
"Recommended for those who doubt themselves or could use a confidence booster, 4.5/5 stars" — Youth Services Book Review
"Greanias illustrates perfectly, in a way that children will intuitively understand, why it's so crucial for everyone to see themselves depicted in media… astute and adorable." — Kirkus Reviews, STARRED review
"Sweet and clever." — Book Riot
"The timeless, valued theme of friends helping each other drives much of this story… very engaging." — Children's Literature Comprehensive Database
"How This Book Got Red is a deceptively gentle tale; it's actually a powerful story of healing that comes from finding the courage to take on righting a wrong." — New York Review of Books
"[How This Book Got Red] excels at breaking down the simplicity of wanting to be included into a charming friendship story…heartwarming." — School Library Journal