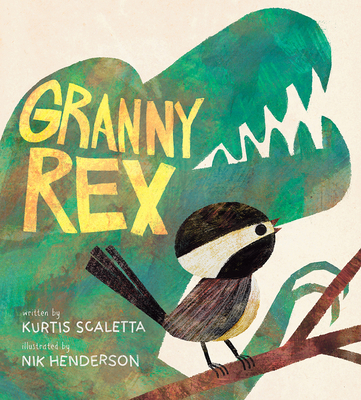 Granny Rex
Publication Date:
October 3rd, 2023
Usually Ships in 1 to 5 Days
A tiny chickadee complains about being small, which opens a big conversation about bird ancestors. Extremely good read-aloud potential here, both for the silly jokes and the dino and bird noises. I can't wait to share this with kids.
November/December 2023 Kids' Indie Next List
Description
A tiny bird discovers her inner dinosaur and learns to roar in this sweet story about remembering where you came from
When little Dee is harassed by the neighborhood hawk, Mama tells her that her 20-million-times great-great-great-grandmother was an enormous dinosaur named Granny Rex and that Granny Rex still lives in Dee's feathers and bones. It's true: Not only did birds descend from dinosaurs, but they are related to the Tyrannosaurus rex, one of the mightiest dinosaurs of all! "Never forget," says Mama to her little bird, "that you are a dinosaur." Dee discovers she might be small, but she is mighty.
Praise for Granny Rex
"Chirpy reassurance that size doesn't matter, even if we can't all be descended from dinosaurs."
— Kirkus
"A heartwarming story"
— School Library Journal